The 5th Annual
Southeastern School Behavioral Health Conference
APRIL 19 – 20, 2018
Sheraton Convention Center, Myrtle Beach

Featuring
Sharon Hoover, PhD
Co-Director, Center for School Mental Health
University of Maryland School of Medicine
Kathleen Lynne Lane, PhD, BCBA-D
PBIS TA Center
University of Kansas
The 5th Annual
Southeastern School Behavioral Health Conference
APRIL 19 – 20, 2018
Sheraton Convention Center, Myrtle Beach

Featuring
Sharon Hoover, PhD
Co-Director, Center for School Mental Health
University of Maryland School of Medicine
Kathleen Lynne Lane, PhD, BCBA-D
PBIS TA Center
University of Kansas
World Experts
Hear from leading experts in the areas of education and behavioral health
Continuing Ed Credits
Earn
contact hours!
Networking
400+ professionals offer great opportunities to connect with others
Great Prices!
Register today and take advantage of our special rates
Building Momentum for Effective
School Behavioral Health
The 2018 Southeastern School Behavioral Health Conference is the premier conference
in the southeast focused on all aspects of school behavioral health, from treating the individual
student to supporting the school district.
❖ Strengthening Stakeholder Involvement and Cross-System
❖ Connections
❖ Expanding School-Wide Positive Approaches for Prevention
❖ and Intervention from Early Childhood to Grade 12
❖ Improving the Quality of Services: Addressing Non-
❖ Academic Barriers to Learning
❖ Increasing Implementation Support
❖ Enhancing Cultural and Linguistic Competency
❖ K-12 School Administrators and Faculty
❖ K-12 School Counselors, Social Workers, Nurses and SROs
❖ Community Counselors, Social Workers and Nurses
❖ Researchers and Students
❖ Behavioral Intervention Specialists
❖ Youth-Serving Organization Personnel
❖ Families, Family Advocates, Daycare Workers and Youth
❖ Early Childhood Teachers/Administrators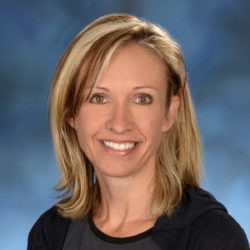 Sharon Hoover, PhD
University of Maryland School of Medicine, Child & Adolescent Psychiatry
Sharon Hoover, PhD, is a leading figure in advancing school mental health (SMH) research, training, policy and practice at national, state and local levels. Dr. Hoover is a licensed clinical psychologist and an Associate Professor at the University of Maryland School of Medicine, Division of Child and Adolescent Psychiatry. After providing direct mental health promotion and treatment service for several years in the Baltimore City Public Schools, she was appointed as Director of Research for the national Center for School Mental Health (CSMH) in 2002. In 2010, Dr. Hoover became the CSMH Principal Investigator and Co-Director. She currently leads CSMH efforts to establish and disseminate national performance standards for quality and sustainability of comprehensive SMH systems (www.theSHAPEsystem.com).
Dr. Hoover has devoted considerable efforts to studying the implementation of "collaborative" mental health care in primary care, including in school-based health settings. Trauma-responsive schools and trauma exposure among youth and families has also been a major emphasis of Dr. Hoover's research and clinical work.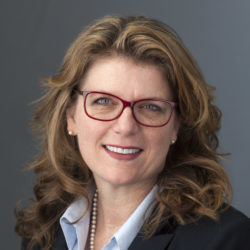 Kathleen Lynne Lane, PhD, BCBA-D
University of Kansas, Department of Special Education
Kathleen Lynne Lane, PhD is a Professor in the Department of Special Education at the University of Kansas. Prior to entering academia, Dr. Lane served as a classroom teacher of general and special education students for five years and provided consultation, intervention, and staff development services to five school districts in Southern California for two years as a Program Specialist.
Dr. Lane's research interests focus on designing, implementing, and evaluating comprehensive, integrated, three-tiered (CI3T) models of prevention to (a) prevent the development of learning and behavior challenges and (b) responding to existing instances, with an emphasis on systematic screening. She has designed, implemented, and evaluated comprehensive, integrated, CI3T models of prevention in elementary, middle, and high school settings. She serves as the primary investigator (PI) at the Institute for Educational Sciences (IES) Researcher-Practitioner Partnership grant.
Dr. Lane has co-authored and/or edited 10 books including Managing Challenging Behaviors in Schools, Developing Schoolwide Programs to Prevent and Manage Problem Behaviors, and Systematic Screenings of Behavior to Support Instruction. She has published 167 refereed journal articles and 34 book chapters.
2018 PRESENTATIONS
(Below is a snapshot of some of our conference talks. Click HERE to view all 2018 presentations.)
❖ Using Data to Establish MTSS for Complete Mental Health
Catherine Raulerson, Ed.S., Karen Cox, M.A., Natalie Romer, Ph.D., Rachel Bailey, M.S. University of South Florida

❖ Managing Multiple Prevention Programs
Jan Urbanski, Ed.D., Jane Riese, MSW/LSW, June Jenkins, M.Ed., Clemson University

❖ Aligning and Integrating School Mental Health and PBIS: Resources and Tools for Training, Technical Assistance, and Coaching
Kelly Perales, LCSW, Midwest PBIS Network

❖ Effective School-based Mental Health Programs
Allison Farrell, MPH, LISW-CP, ACM, Chris Haines, MS, LPCI, SC Department of Mental Health
SHERATON MYRTLE BEACH CONVENTION CENTER HOTEL
2101 North Oak Street
Myrtle Beach, SC 29577
Group rate available until March 25, 2018.
Schedule Overview
Thursday, April 19, 2018
❖ 8:00am (Registration and Breakfast)
❖ 9:00am – 12:00pm (Keynote and Break-Out Sessions)
❖ 12:00pm – 1:00pm (Lunch)
❖ 1:00pm – 5:00pm (Break-Out Sessions)
Friday, April 20, 2018
❖ 8:30am (Registration and Breakfast)
❖ 9:00am – 12:00pm (Keynote and Break-Out Sessions)
❖ 12:00pm – 1:00pm (Lunch)
❖ 1:00pm – 4:00pm (Break-Out Sessions)
Registration Rates
EARLY BIRD – expires 12/1/17
❖ Full Conference $175
❖ Student $100
REGULAR– after 12/1/17
❖ Full Conference $225
❖ Student $125
"I can't wait to get back to my school and implement what I have learned here. This conference is an eye opener about what students may be going through and all educators should be required to come to the conference."
Adria Black
"Wow! What a great time and conference.
I am looking forward to next year! Lots of great connections made."
Tai Doram
Join our mailing list to keep up to date on all that is happening in the Southeastern School Behavioral Health Community!